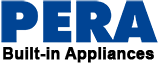 PERA CENTROVAL F6 3 1/2"
Built-in Sinks
Code No:
420140 - Stainless Steel
Our prices are based on TL prices including 18% KDV tax. The list prices are given for wholesale purposes. The new changes that can happen on the KDV tax and related tax rate changes on the shipment date will be reflected as is. ÖZTİRYAKİLER MUTFAK DONANIM SAN. VE TİC. A.Ş reserves the right to change the price and the technical properties of the products.